Community Spotlight
Community Spotlight for August 2011 is...
Deli!
Posts and Members
We've hit 500 members!
SBC News
What's New?
Currently....
SBC has hit over 500 members! This is great news for us, and hopefully we'll be getting to 600 members soon. Also, a brand new contest is going on. The first 5 users to find a golden ticket hidden somewhere on the forum, will get early access to v7! Congratulations to SOF who was the first person to find the ticket. Remember - use your heads! There are only 3 spots left. See the "Lost Temple" announcement on the homepage for more. Speaking of contests, don't forget to participate in our other contest to put a funny, original caption on an image. The winner will receive 1000 doubloons.
In the future...
SBC will be moving to vBulletin on August 26th, 2011. This will also be the launch of v7. We had a good time on forumotion, but it is time for us to move. Stay tuned for more!
Richest Users
UPDATED
1.)
that70sguy92
(Net Worth: 40817)
2.)
Clappy
(Net Worth: 25979)
3.)
Wumbology
(Net Worth: 23558)
4.)
jjsthekid
(Net Worth: 19850)
5.)
Jelly
(Net Worth: 19621)
6).
tvguy347
(Net Worth: 19142)
7.)
Steel Sponge
(Net Worth: 14322)
8.)
Metal Snake
(Net Worth: 13624)
9.)
SOF
(Net Worth: 12247)
10.)
teenj12
(Net Worth: 11163)
SpongeBob News
A brand new DVD named "SpongeBob's Runaway Roadtrip" will be released September 20th, 2011!

Coming soon. Basically, i'll review something random. TV, music, movie, food...whatever. It'll all be in here. Hopefully.
You must review that Justin Bieber fellow. I hear his music is divine and the poor chap needs to stop receiving so much hate.
Good Noodles





Browser

:


Posts

: 9060


Doubloons

: 40281


Join date

: 2009-10-12


Age

: 30


Location

: *giggles*



Review The Warriors please.
Good Noodles





Browser

:


Posts

: 3009


Doubloons

: 18821


Join date

: 2011-03-22


Age

: 28



Review those foreign exercise videos my cousin showed me.
As moderator, I
act
very rarely, but I
think
times.
<---Courtesy of Jelly
Check out the new SBC Wiki: http://sbcommunity.wikia.com/wiki/The_SpongeBob_Community_Wiki
Cashiers





Browser

:


Posts

: 2024


Doubloons

: 18262


Join date

: 2010-01-24


Age

: 25


Location

: Colorado, USA



You can do food? REVIEW TEH LASAGNA.
Current Spin-Offs
: Pisces Moon, Z-Storm, UWS: SBC Style, S.P.O.N.G.E.B.O.B
Ended
: Adventures of No Name
Hiatus
: Guru Gakuto
[Yeah, don't ask me about my signature, I'm working on it]
Fry Cooks





Browser

:


Posts

: 6332


Doubloons

: 28709


Join date

: 2010-01-23


Location

: Galaluna



You do videohames? Plz review Conkers Bad Fur Day
Good Noodles





Browser

:


Posts

: 3009


Doubloons

: 18821


Join date

: 2011-03-22


Age

: 28



I'll try to get around to all of those. We'll see.
Let's look at...
For those of you who don't know, Night Of Horror is a 1981 "horror" film by
Curse of the Cannibal Confederates
director
Tony Malanowski
. It's notorious for being...well, terrible. And very obscure. It's also distributed by
Troma Entertainment
, maker of fine films such as
The Toxic Avenger
and
Poultrygeist: Night of the Chicken Dead.
Even they admit it's one of the 5 worst movies in their library.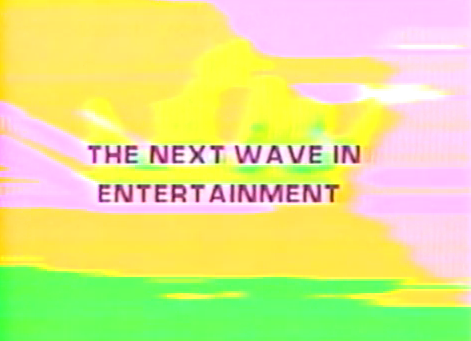 We open with a cheesy early 80s computer graphic stating "the next wave in entertainment." Trust me, it isn't.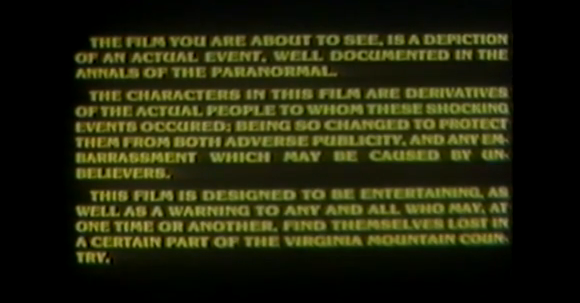 Next, this "disclaimer" appears for about 40 seconds, telling us that this is "based" on a true story. This is the least insane part of the movie.
The film begins with this shitty looking confederate soldier speaking through a Peter Frampton-esque voicebox for about a minute. These are supposed to be zombies. I think. Or ghosts.
Oh boy, opening credits!!! And 70s soft rock!!!
Then, we get some of the cast, and-HOLY SHIT, IS THAT TONY STARK? THE IRON MAN? Sadly, anything remotely that cool doesn't happen in the movie.
Next comes inaudible bar banter about relationships or something.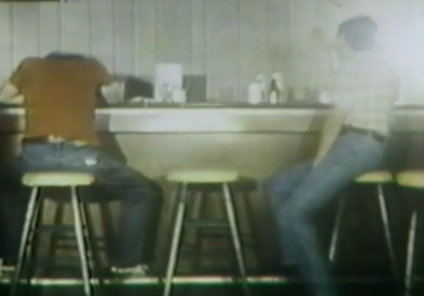 After about 6 minutes or so, we randomly jump cut to this winnebago.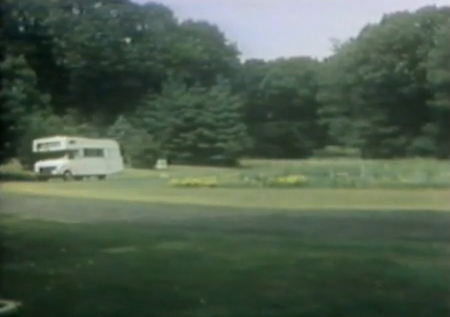 Then, the group of friends begin complaining over more shit that's impossible to understand (they're late?)
We also learn that Steve, the Frank Zappa looking guy you'll see in the next shot, is in love with Colleen (pictured on the right above).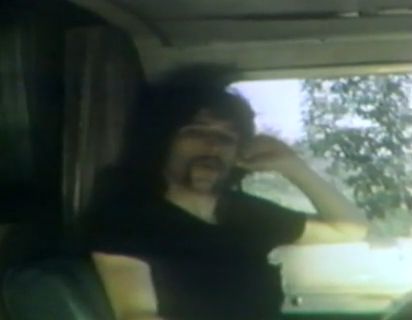 Oh wait, did we mention his asshole brother Jeff yet?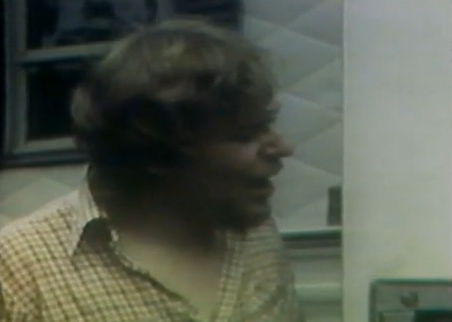 (Absolutely not drunk.)
After meeting up, they all head out in the winnebago. This is followed by a 3 minute scene of nothing but driving with soft rock in the background.
After the driving scene ends, we cut to Colleen and Steve in the back, making chit chat about Edgar Allen Poe for whatever reason.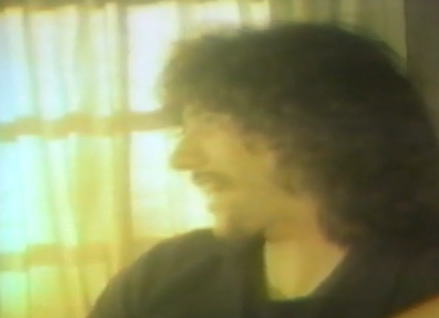 After we endure Colleen spending two minutes reciting a poem and more of Steve's thoughts, Jeff stops the winnebago for about five seconds to discuss a food break. This doesn't go over with Colleen and Susan, so they get back in.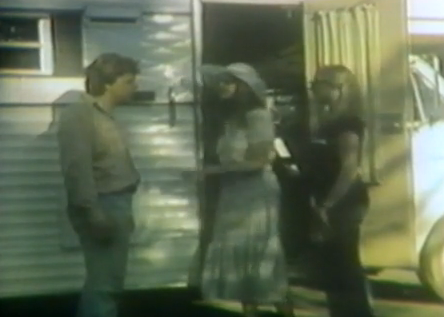 Right after that, we are spared another musical driving sequence in favor of, you guessed it, MORE BANTER! However, this part is different. We are introduced to the most sophisticated character yet, the smudge. He utters no dialogue during his short appearance yet his fine acting shows.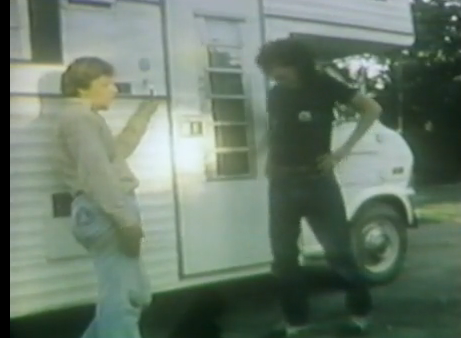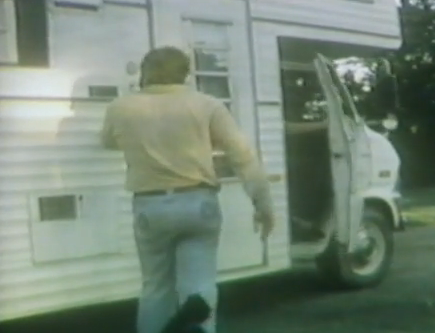 (Academy Award material right there.)
After more chit chat and nearly another driving sequence, we cut to Steve, who is showing Colleen and the Smudge his harmonica skillz.
When he finishes, the Smudge vanishes and he begins making chit chat with Colleen again.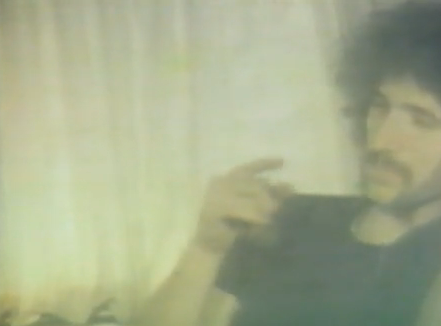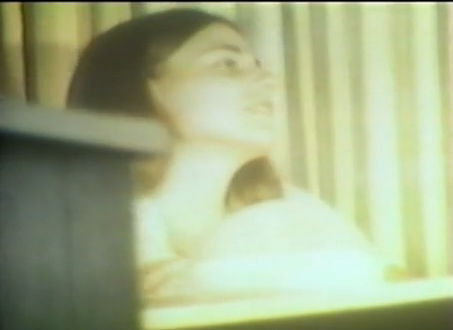 Finally, they pull over because they thought they saw someone...but no one is there!
That's right, folks. Something is actually happening in this movie. After twenty odd something minutes, something has happened. Oh wait, never mind. Guess what? More fucking driving sequences, that's what.
Well, at least this time we get to see something happening in the car. Let's see what Colleen's doodling, shall we?
("Starring Leonard Nimoy as the Wolfman.")
Of course, they pull over again. For some reason, Colleen senses something is wrong and Jeff and Susan begin rambling on about how some negative energy effected Colleen at a funeral or something. Then, Colleen ends up in complete darkness and begins yelling for no reason. It's pretty hilarious.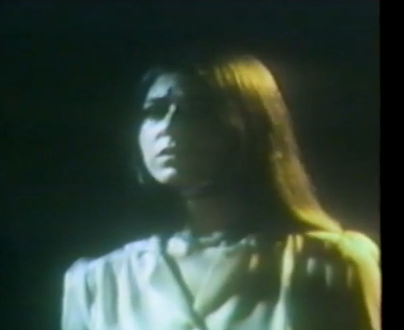 Suddenly, the yelling has an effect, as a bush says some random gibberish to her.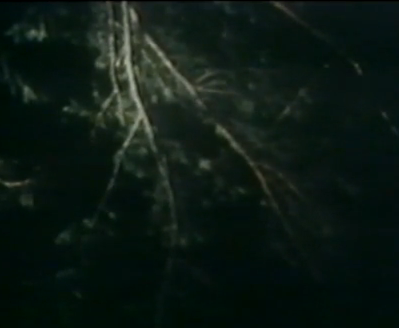 After this, we get to see
the cameraman dicking around
Steve walking around for about 5 seconds while the theme plays. Then it randomly jump cuts to Susan, Colleen, and Jeff talking about finding Steve and getting out of there. It's as out of place as it sounds.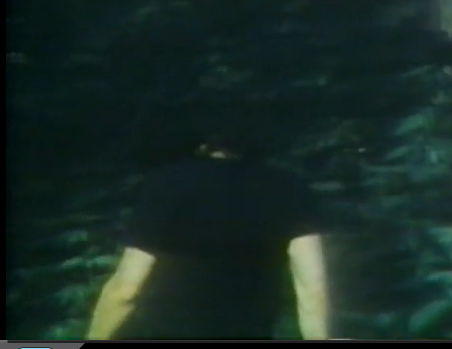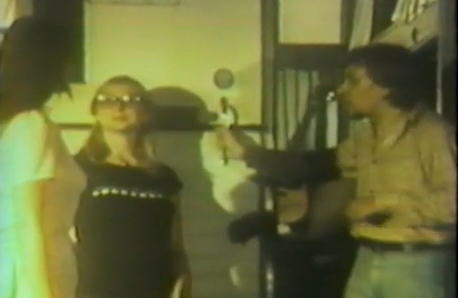 However, in a turn of events, Colleen doesn't want to leave, because, you guessed it, ghosts talked to her. Then Steve shows up, claiming he has seen one of the ghosts.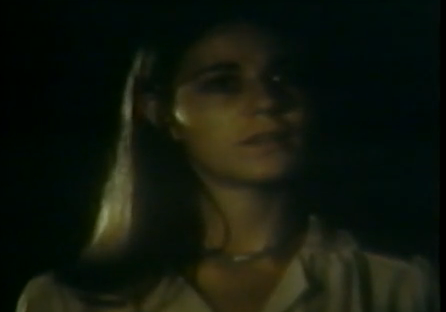 After this, they go to a campfire and hold hands and recite wacky shit, because that apparently attracts ghosts.
Then, we get to hear more of Steve's inner monologues while the ghosts banter on about some random shit that no one cares about with these obnoxious laser noises.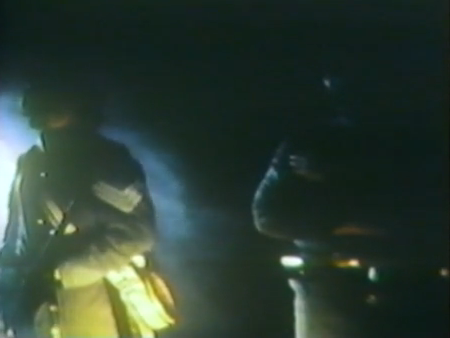 After this, we get a montage of a Civil War reenactment. This is no ordinary montage though. It goes ON AND ON AND ON FOR 7 FUCKING MINUTES. It's at this point I question my sanity and faith in humanity.
After this finally ends, we get to hear more ghost banter about shit no one cares about, laser noises included.
Then they finally announce that Colleen was in love with one of the people they were rambling about in a past life. This saddens Steve. Not even joking. He gets disappointed over the fact that his crush WAS IN LOVE WITH A CIVIL WAR GENERAL IN A PAST LIFE. Nevertheless, he continues listening.
("I bet that bitch was all over Julius Caesar, too.")
After what seems like an eternity of rambling, the ghosts finally announce that the general wanted a proper burial. So they give him one.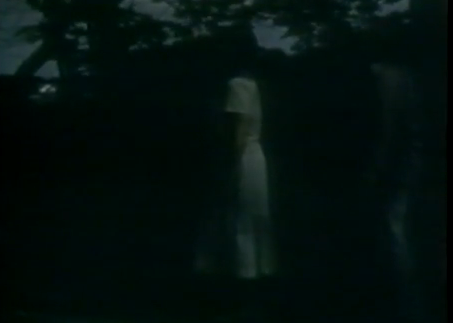 After some blurry shots of darkness with the background music, we cut to Steve in the bar, talking to that guy from the beginning about Colleen.
After presumably having enough, the random guy leaves.
Then, a miracle happens. It ends.
We get some credits, an out of work phone number, and the fact that it was photographed in Maryland USA: America In Miniature. What does it mean? Beats me.
If you wish to view this film, it's available on YouTube in 8 parts. Warning you though, it's a pain to watch, especially with the padding and all. However, if you dig awful, awful, awful movies, go ahead and watch this. It's very hypnotic and mesmerizing.
That's all for this review. See yall later.
Oh hey, this is the Santa Claus Sacrifice movie! Well, cut the head of my saint nick, this was just dandy!
Managers





Browser

:


Posts

: 3408


Doubloons

: 20117


Join date

: 2009-10-12


Age

: 23


Location

: Hi



Grand review, not going to sit and watch the movie, but I loved your disection of it.
Good Noodles





Browser

:


Posts

: 9060


Doubloons

: 40281


Join date

: 2009-10-12


Age

: 30


Location

: *giggles*




---
Permissions in this forum:
You
cannot
reply to topics in this forum